10% OFF RODIZIO GRILL ONLY - TUESDAYS-THURSDAYS
Mixed Grill Buffet & Cocktails
PICANHA
THE 5 STEPS TO THE RODIZIO GRILL DINING EXPERIENCE

Sit down, relax, and enjoy a Caipirinha or any of our delicious Cocktails while we explain our unique dining experience.

Take a plate and visit our gourmet salad and sides bar, enjoy many items from street food, to fresh cut vegetables and varied side dishes.

Once you are back at your table and ready for the meat to be served, turn your card green side up, to let our Passadors know you are ready to begin tableside meat service.

Choose from many different cuts of delicious charcoal fire roasted meats including lamb, beef, pork, chicken and sausages, brought straight to your table, sliced, and served by our Passadors.

When you are satisfied or need a break, flip the card to the red side until you are ready for more. Be sure to leave room and end your meal with one of our style desserts, house made
Picanha Steakhouse
Picanha Steakhouse combines the unique serving style of the traditional grilling experience. The cuisine is prepared in the tradition of grilling churrasco skewers of specially seasoned or marinated meats and vegetables – along with our delicious selection of salads, hot dishes, cocktails and desserts.
Your experience would not be complete without one of our hard-to-resist Caipirinha cocktails – mixed together using only Cachaça rum, freshly squeezed limes and sugar. Or enjoy our versions of…
Read More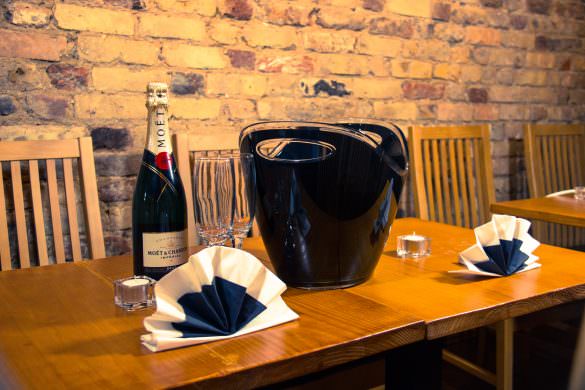 Picanha Steakhouse gives you the Look and Feel of the Traditional Rodizio Restaurants.
Read More
We went for lunch here midweek and had never been before. There is a selection of buffet salads, rice, potatoes, stews etc. I probably could have just eaten this alone and would have been full! Then they started bringing out the meat. Oh my – it was delicious! At one point there just seemed to be endless meat being brought out. Meat was spot on – well done!
Gina
I went to Picanha with family to celebrate our daughter birthday. we were enjoyed. Excellent meal and very good CS. I look forward another visit with friends soon.
Ram
We went as a family. My husband is , so we have been looking for a restaurant like this. Rodizio is a set price , it's a popular concept in .Buffet for salad , rice , meat, chips and the like is free to hep yourself. Don't eat too much as they bring round meat until you can't eat anymore! The meat was high quality cuts.. we all enjoyed it and left completely full.
Monica
Came here with my b/f tonight for dinner and must say we were really impressed with the food. We've been to several of the larger 'Rodizio' chains in the past but we found Picanha to be much better quality. The meat was of a higher standard and the buffet selection had a bigger variety. The staff were very friendly and the restaurant has cosy feel to it. Would definitely recommend and we're already looking forward to our next visit 🙂
Elena